Peace Wave 2021
Peace Wave 2021 Newsletter
(PDF file here.)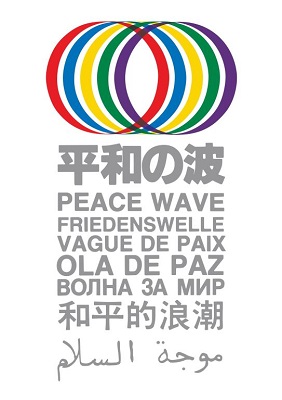 Peace Wave 2021 Newsletter
Vol. 1, July 25, 2021


Dear friends,
Thank you for informing us of your planned actions for the Peace Wave 2021 from August 2 to 9, timed for the 46th anniversary of the atomic bombing of Hiroshima and Nagasaki. Through these actions, we aim to achieve the elimination of nuclear weapons and urge respective governments to join the Treaty on the Prohibition of Nuclear Weapons, which entered into force on January 22 this year.
Japan
The 2021 World Conference against A and H Bombs this year will be held online/in-person from August 2 to 9, where the representatives of world anti-nuclear peace movements and non-nuclear governments will join to discuss the way forward to achieve a nuclear weapon-free world, building on the entry into force of the TPNW in January. You will also have a chance to listen to the testimonies of the Hibakusha of Hiroshima and Nagasaki and learn the inhuman consequences of the Atomic bombing in 1945.
- August 2: International Meeting/ Launching declaration of the "Peace Wave 2021"
- August 6: Hiroshima Day Rally/ Hiroshima On-site Program in Solidarity with the Hibakusha
- August 9: Nagasaki Day Rally/ Nagasaki On-site Program in Solidarity with the Hibakusha/Concluding of the Peace Wave Action
Many forums and events on a variety of themes are scheduled during August 3 to 8.
Please check the program and contact the Organizing Committee for inquiry.
The Zoom link for participating in each event will be announced soon.
Contact: Organizing Committee, intl@antiatom.org
Peace Wave Actions planned around the world:

New Zealand
Audrey van Ryn, International Fast for Peace, Auckland, August 6-9
I am a participant in nuclear-free New Zealand/Aotearoa in the International Fast for Peace and probably the only person in my country taking part, as I have done for several years. I am not doing any special activities, just fasting for four days. The participants of the fast are all in communication / solidarity with one another.
Organizer: Marc Morgan and Dominique Lalanne, marcwmorgan@btinternet.com
Contact in NZ: Audrey van Ryn, audrey@writeaway.co.nz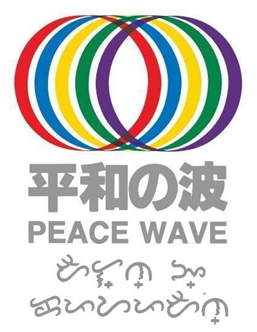 The Philippines
Peace Memorial Events to remember Hiroshima and Nagasaki, Manila
This year's activity maintains the long-term vision to allow the Japanese Garden to serve as a Peace Memorial that links to Hiroshima and Nagasaki in Japan. The activity is a space and time for people-to-people understanding – a place for conversations and activities that foster peaceful relations between Japanese and Filipinos based on values of trust, justice and mutual respect. It is a space for people-to-people sharing of art and culture. Additionally, it is also a moment to update ourselves as a nation as to where and how we stand in terms of the global peace issue. August 6 program starting at 8:00 am includes peace messages by the Japanese and EU Ambassadors, representatives of Department of Tourism and NPDC, video message by Hiroshima Hibakusha, Peace mural presentation by AG Saño and artists and more. August 9 program starts at 9:30 am and features music p resentations, ecumenical prayer ceremony and the lantern floating in addition to speeches/messages.
Contact: Malaya Fabros, malayavfabros@gmail.com; Albert Lozada, alozada@greenpeace.org, AG Saño, agsano2000@yahoo.com and Corazon Fabros, corafabros@gmail.com
India
Special seminar, Peace Museum exhibition and webinars, August 6-9
(1) Seminar "Nuclear Weapon Free World with Special Reference to India and Pakistan", in Nagpur, India from 4.00 pm to 6.00 pm on August 6. (2) No More Hiroshima: No More Nagasaki: Peace Museum. Open to Public from 8.00 am to 7.00 pm in Nagpur, from 6 to 9 August; (3) All India Webinar: Remembering Hiroshima & Nagasaki 6 and 9 August 2021. All India Webinar; (4) "Why Nuclear Weapons must be banned" Seminar in Hyderabad, on 8 August.
Organizers: Indian Institute for Peace Disarmament & Environmental Protection; No More Hiroshima: No More Nagasaki: Peace Museum; Nan Bharat Nirman Sangh
Contact: Balkrishna Kurvey, bkurvey@yahoo.com or bkkurvey@gmail.com
URL: www.iipdep.org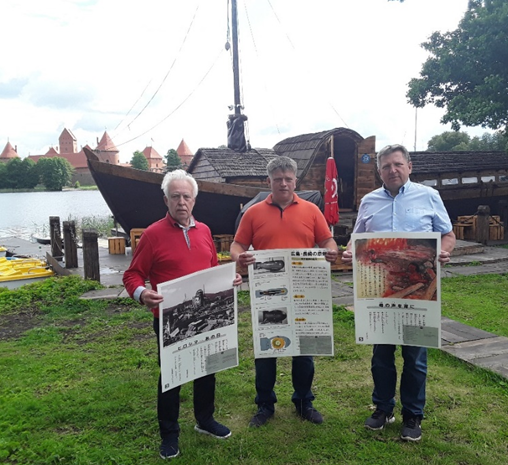 Lithuania
Photographic Exhibition of Hiroshima and Nagasaki, Kupiškis
From August 5 to 10, 2021, the photos donated by Gensuikyo will be presented in Kupiškis City Library to all city residents and guests and Kupiškis Rotary members. (Depending on the situation of the Corona virus in Lithuania, the date of the event may be changed.)
Organizer: Gediminas Rimdeika and Vilma Mazeikiene
Contact: Gediminas Rimdeika, j.g.rimdeika@gmail.com
(Photo: A-Bomb photo exhibition in Peace Wave 2020 in Trakai)
Austria
There will be a memorial for the victims of the military and economic usage of nuclear materials on the 6th of August 2021, starting at 18:00, at the Stephansplatz in the first district of Vienna. The event is hosted by the Hiroshima Group Vienna, the Viennese Peace Movement and Pax Christi Vienna, as well as OMEGA/IPPNW and the International Fellowship of Reconciliation. We are collecting statements as a symbol of international solidarity calling for the abolition of these inhumane weapons of mass destruction. A horrendous amount of funding is used for the enlargement and modernisation of nuclear weapons arsenals and armament, but these funds could be used in our fight against hunger, for the betterment of health care and education, as well as cultural and environmental matters. Send your message against nuclear weapons, armament and war to: pax.vienna@chello.at. They will be published online at www.hiroshima.at, or in peace publications.
Contact: Alois Reisenbichler, verin.stadtteilz.simmering@chello.at
Belgium
Commemoration to honour the memory of the victims of the atomic bombings of Hiroshima and Nagasaki and Nagasaki and the nuclear tests, and to call for global nuclear disarmament by Collectif Parc Hibakusha, Mons
Time/Place: Saturday 7 August, 14:00-17:00 at Hibakusha Park Plaine de Nimy Campus, Av. du Champ de Mars à 5000 Mons. The program includes an exhibition, videos, presentation of the Hibakusha Park project in development and of the professionals, teachers and students.The Hibakusha Collective is composed of people and associations collaborating in the realization and the durability of the new Hibakusha Park within the Nimy Plain Campus at the University of Mons in Belgium. This park, initiated in 1989 by Pierre Piérart (UMons), is a place of remembrance and a plea for the elimination of nuclear weapons in the world.
Contact: Collectif Parc Hibakusha, contact@parc-hibakusha.be
U.K.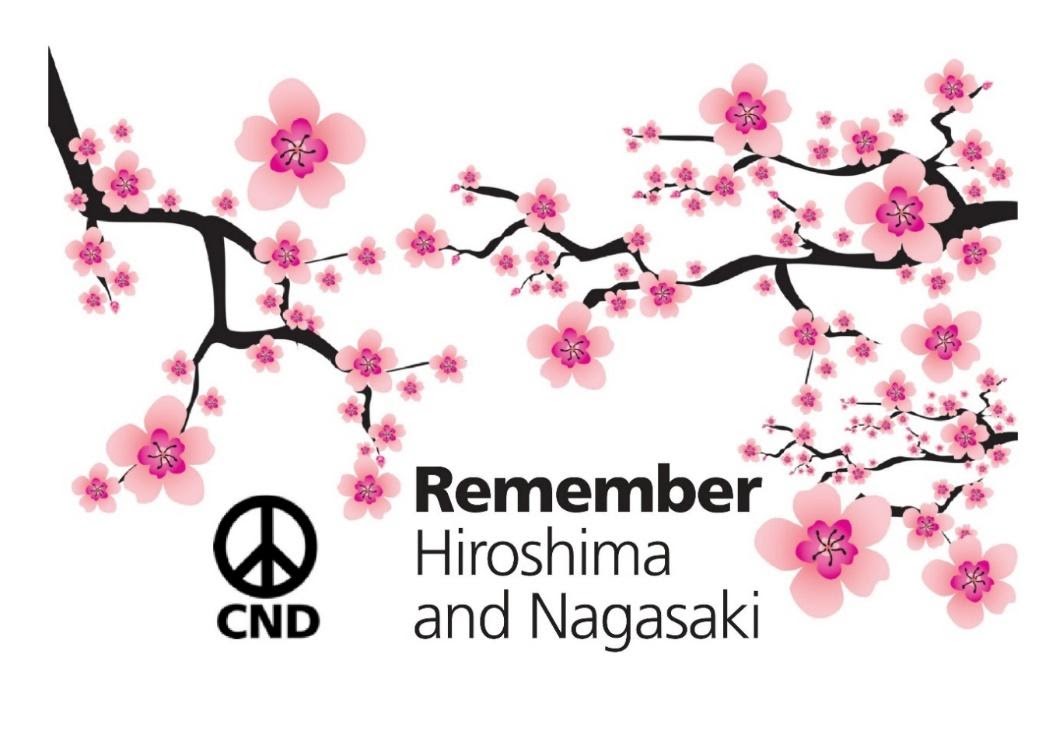 The anniversary of nuclear weapons being dropped on the Japanese cities of Hiroshima and Nagasaki in 1945 is commemorated across the world. CND is encouraging our supporters to join an international grassroots action that will allow people – wherever they are – to join together in one action. Global waves of anti-nuclear peace actions will sweep the globe between August 2-9, marking the commemorative week of Hiroshima/Nagasaki Days and the 2021 World Conference against A and H Bombs. CND is encouraging actions at 11am (UK time) on the morning of August 6th. How can you join in?

Download this poster in colour or black and white.
Take the poster to somewhere quiet and peaceful at the designated times and take a moment in silence to consider how the devastation caused in Hiroshima and Nagasaki should spur us on to campaign even harder for a world without these weapons of mass destruction.
Please send us a photo of you and the poster after your moment of reflection (pressoffice@cnduk.org), or post on social media about the need for a world without nuclear weapons, using the hashtag #Hiroshima
Know that you are part of an international wave of people calling for a more peaceful world.
Contact: Sara Medi Jones, pressoffice@cnduk.org
Canada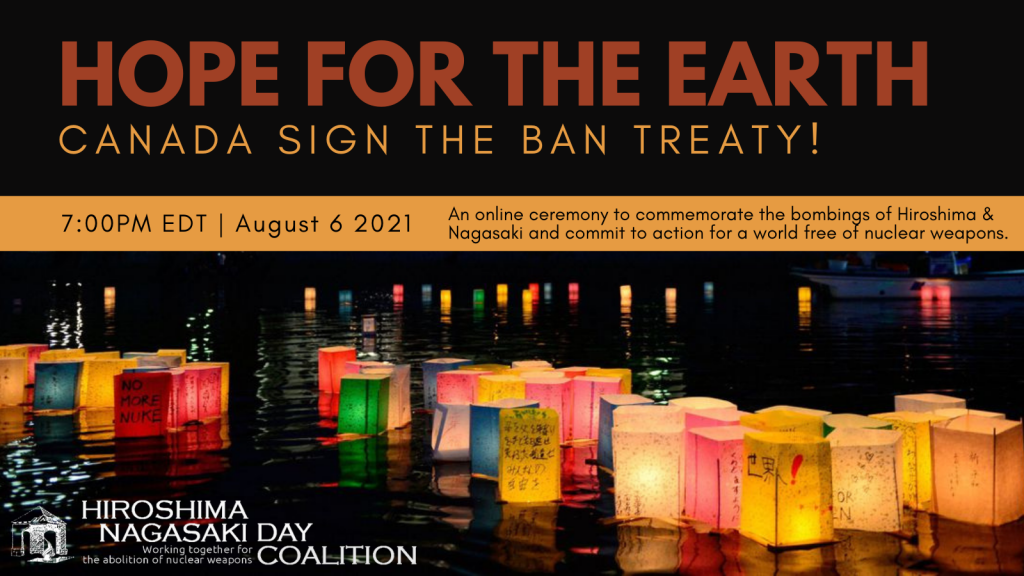 Time/Place: Friday, August 06, 2021 • 7:00 PM ET Peace activists and dynamic artists will highlight the importance of Canada's joining the growing number of nations signing the Ban Treaty, and how we can contribute to the elimination of nuclear weapons. This event will include esteemed speakers, musical performances, Mayoral Proclamations and a lantern ceremony. Speakers and performers include Setsuko Thurlow, Kehkashan Basu, Ron Korb, Erin Hunt and Nathaniel Erskine-Smith.
Register athttps://actionnetwork.org/events/hopefortheearth
Hosted by: Hiroshima Nagasaki Day Coalition and World BEYOND War.
Time/Place: Friday, August 6 from 6 to 7:30 p.m. at Cornwall and Burrard in Vancouver Centre Join the Vancouver Peace Council and ILPS organizations including the Just Peace Committee to commemorate the bombings of Hiroshima and Nagasaki by reaffirming our commitment to opposing nuclear weapons and wars of aggression in favor of just peace and negotiations for just peace. Demand that Canada sign the 2017 TPNW and get out of NATO.
Organized by Just Peace Committee, ILPS – Vancouver, Vancouver Peace Council and endorsed by Migrante BC, Canada Philippines Solidarity Organization, ILPS Canada, Coalition against Bigotry
Register on the Facebook event page: No More Hiroshimas! | Facebook
Ottawa: Lantern Ceremony, August 6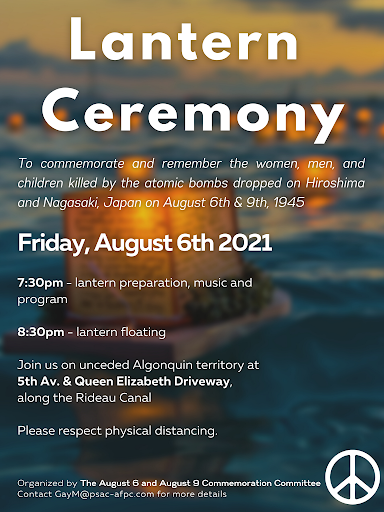 Time/ Place: Friday August 6, 202, 7:30 PM at 5th Ave. & Queen Elizabeth Driveway along the Rideau Canal
Contact: GayM@psac-afpc.com
U.S.A.
Our events will be held in conjunction with global "Peace Wave 2021" initiated by Gensuikyo in memory of the lives lost in the atomic bombings of Hiroshima and Nagasaki. Gensuikyo has renewed its the call for the complete elimination of nuclear weapons and urge all nations, including our own, to join the Treaty on the Prohibition of Nuclear Weapons. For the United States, this also means immediate action to halt the $1.7 Trillion nuclear upgrade and the "Money Pit Missile", calling for a "No First Use" policy, and negotiating a policy of common security with the other nuclear powers especially given the other existential threat, the climate crisis. For details, click the title of each event below or visit here.
Contact: Massachusetts Peace Action, info@masspeaceaction.org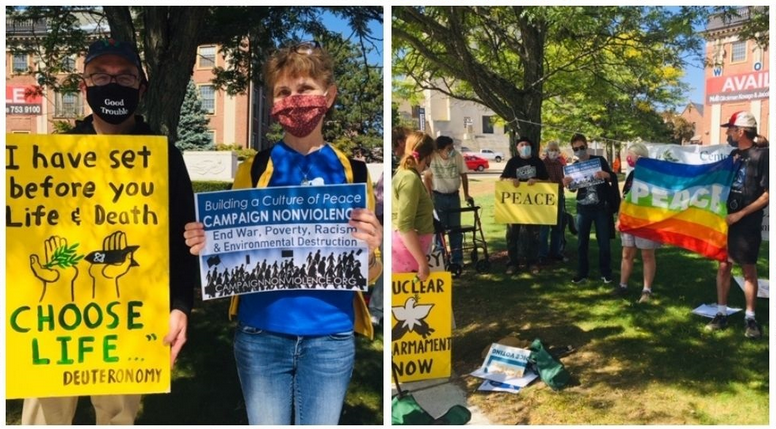 Tue August 3, 3:30 pm EDT, August 3 at Lincoln Square, Worcester
Organizer: SS. Francis and Therese Catholic Worker
Wed August 4, 7:00 pm - 8:00 pm EDT Register here!
Contact: Massachusetts Peace Action, info@masspeaceaction.org
Thu August 5 @ 7:15 pm - 8:15 pm EDT at Showa Boston. Register here.
Sun August 8 @ 9:00 pm - 10:15 pm EDT. Register here.
Contact: Actors Refuge Repertory Theatre, arrt02116@gmail.com
Friday, August 6, from 7:45 to 8:30 a.m., at the corner of Main and Moody Streets
Contact:Waltham Concerned Citizens
Website: https://www.facebook.com/walthamconcernedcitizens/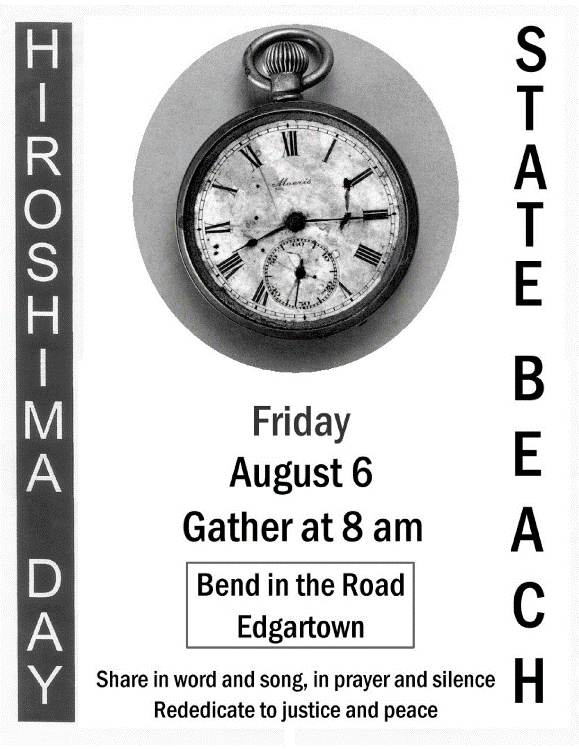 Fri August 6 @ 8:00 am - 8:30 am EDT at First Parish Church
Organizer: First Parish Peace and Justice Comittee
Fri August 6 @ 8:00 am - 9:00 am EDT
Contact: Berkshire Citizens for Peace and Justice,
Website: http://bcpj.org/
Fri August 6 @ 8:00 am - 9:30 am EDT
Contact: Martha's Vineyard Peace Council; Martha's Vineyard Friends Meeting (Quakers)
Fri August 6 @ 12:00 pm - 1:00 pm EDT
Organizer: Our Revolution Greater Fall River
Website: https://bit.ly/ORGFR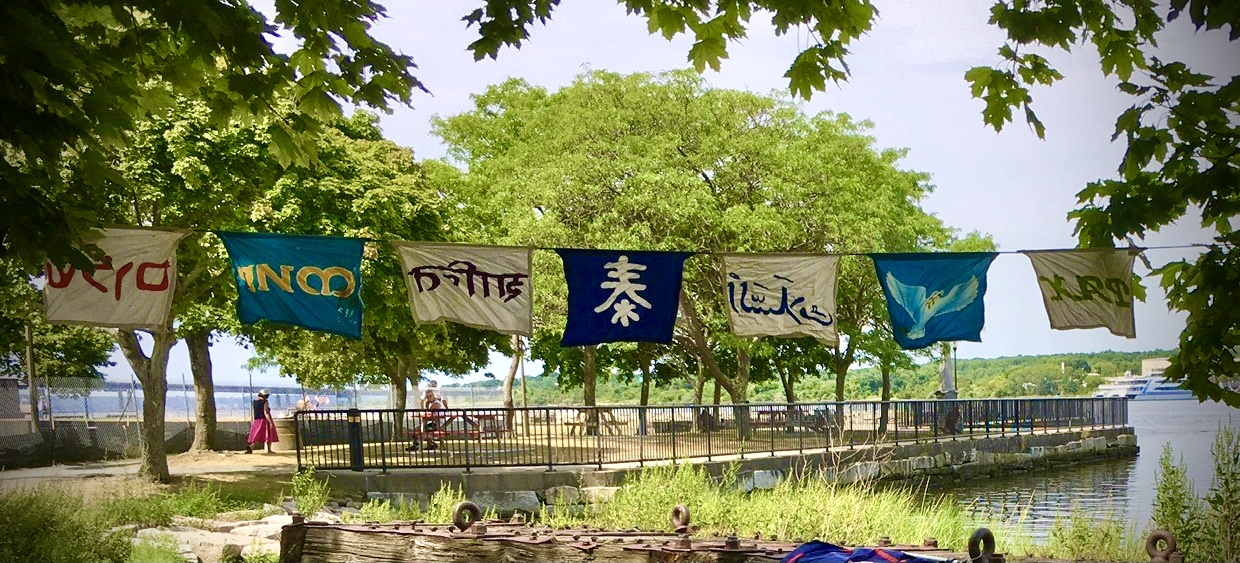 Fri August 6 @ 4:00 pm - 5:00 pm EDT, at Court Square, Corner of Main Street and Court Street, Springfield, MA
Organizer: Greater Springfield Campaign Nonviolence

Fri August 6 @ 6:00 pm - 7:00 pm EDT at Friends Meeting at Cambridge
Organizer: Friends Meeting at Cambridge

Fri August 6 @ 6:00 pm - 9:00 pm EDT
Organizer: First Parish Dorchester

Fri August 6 @ 6:00 pm - 9:00 pm EDT. For details and tickets click here:
Organizer: Massachusetts Peace Action & Greater Boston Physicians For Social Responsibility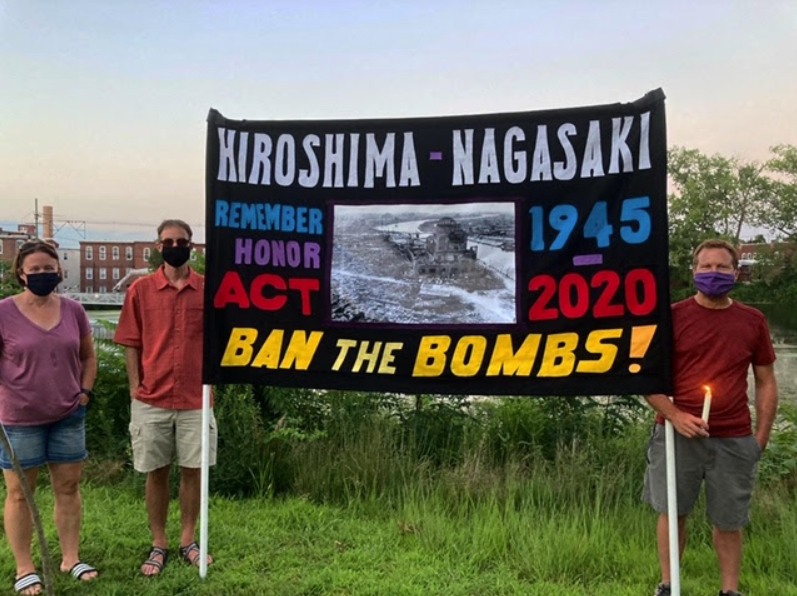 Fri August 6 @ 6:30 pm EDT at Nashawannuck Pond
Organizer: The Resistance Center for Peace & Justice & nuclear and carbon free future coalition

Fri Aug 6 7:00 pm EDT at Old Town Hall
Organizer: Merrimack Valley People for Peace
Phone: (978) 685-1389
Website: http://merrimackvalleypeopleforpeace.org/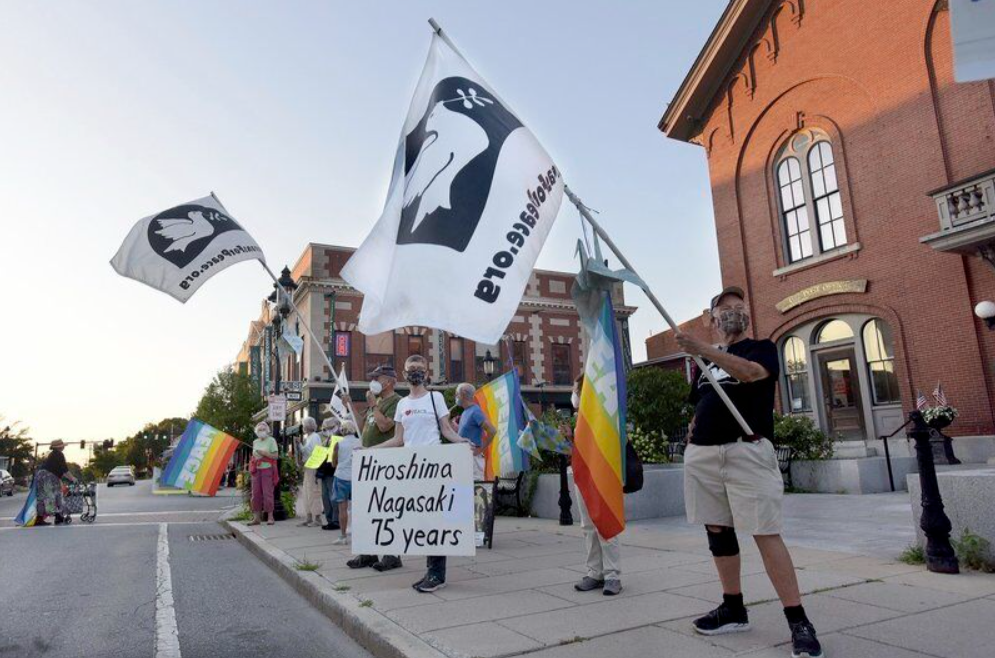 Sun Aug 8 10:00 am EDT. Online zoom event with Q & A.
Organizer: First Parish Bedford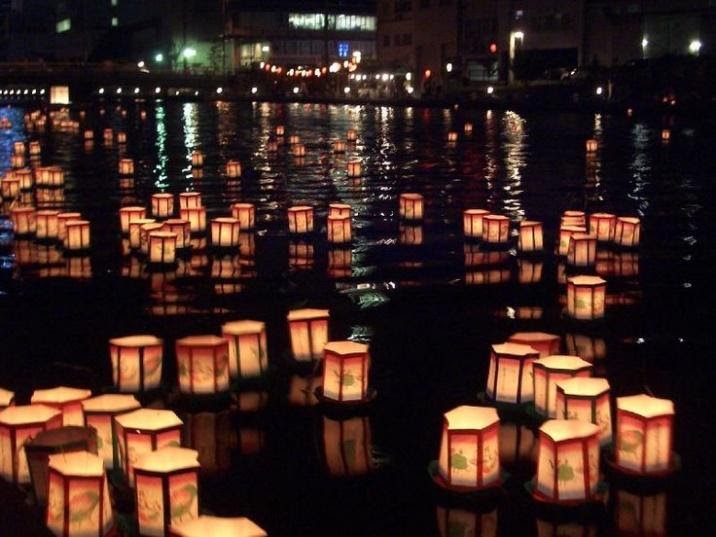 Sun Aug 8 7:30 pm EDT at Watertown Square
Organizer: Watertown Citizens for Peace, Justice & Environment, Massachusetts Peace Action & American Friends Service Committee
Website: www.watertowncitizens.org

Commemoration of the atomic bombing of Hiroshima and Nagasaki, Avon, NY
This year we will commemorate the H/N atomic bombing on Thursday, August 5th, 7:30 PM, at the Avon Traffic Circle, Routes 5&20 in Avon, NY. It will be the 47th consecutive year in which we have held a commemoration. This is an in-person, not virtual, event. Rain or shine (except for thunderstorms.) Every peaceful person is welcome! (COVID: Of course, anyone who feels more comfortable wearing a mask should wear one. We expect unvaccinated people to wear a mask. We will plan to maintain physical distancing as well. It's a large traffic circle with plenty of room.)
Organizer: Genesee Valley Citizens for Peace
Contact: Arnold Matlin, ahmatlingvcp@igc.org
URL: gvcp.org
Hiroshima - Nagasaki Anniversary Remembrance, historic anti-nuclear weapons banner and photo display on hillside in front of Lockheed Martin complex in King of Prussia. The display and vigil will be followed by protest demonstration and nonviolent resistance.
Contact: Robert M. Smith, Brandywine Peace Community,brandywine@juno.com
URL: www.brandywinepeace.com
Hiroshima/Nagasaki Commemoration, August 6, 8 and 9 in Columbus, Ohio
Columbus Campaign for Arms Control (CCAC) will host a series of events including public protest, August 6, 2021, concert, August 8, 2021, and teach-in August 9, 2021 in Justice Garden, local church, and local campus. More details to come but first rehearsal of musicians is taking place this weekend. Local composer (David) is writing a new organ piece with some church singers based on the theme of Hiroshima and nuclear disarm, seems to be a powerful work to open with...To close we will have a new work called BEING, a kind of prayer to the peace idea for solo violin played by Devin Copfer. In between these pieces, Paul Strawser will play the revised SARCASMS in a polished state. And I will conclude with the New POSTLUDES with rooms.
Contact: Mark D. Stansbery, CCAC, walk@igc.org
URL: http://www.columbusfreepress.org
Hiroshima/Nagasaki Memorial, Boise, ID
On August 7, 1-3pm MST, at Esther Simplot Pavilion in Boise, Idaho, We will be folding paper cranes and handing out information about the UN Nuclear Ban Treaty
Organizer: The Snake River Alliance
Contact: Leigh Ford, lford@snakeriveralliance.org
URL: https://snakeriveralliance.org/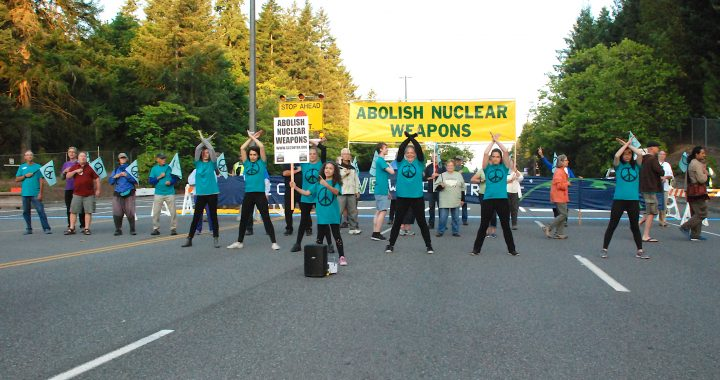 We invite you to join us at Ground Zero Center for Nonviolent Action this August 7th through 9th to remember and to rededicate ourselves to the struggle to abolish nuclear weapons. Ground Zero Center has a unique responsibility as our back yard (just across the fence line) contains the largest operational deployed concentration of nuclear weapons in the U.S. arsenal and is home to eight of the Navy's fourteen Trident ballistic missile submarines. Rachel Hoffman of the Marshallese Women's Association will speak about the injustice of nuclear testing in the Marshall Islands (shared live on Zoom). We will also hear from Tara Villalba, who is with Washington Physicians for Social Responsibility. We will have music by singer/songwriter Tom Rawson, and much more. The culmination of the weekend will be Monday morning's vigil and nonviolent direct action, and flash dance by the Delaney Dancers (all are welcome to join the dance!). For details, please click the link of our event page.
Please also note these other important events around Puget Sound (and beyond):
Contact: Leonard Eiger,
Outreach@gzcenter.org
or Rodney Brunelle,
rodney.brunelle@gmail.com
Peace Action New York State:
A Virtual Commemoration of the 76th Anniversary of the U.S. Atomic Bombings of Hiroshima and Nagasaki, Long Island, NY, August 4 from 7:30-8:30 pm.
Speakers include Ray Acheson, WILPF, Emily Rubino, Executive Director, Peace Action NYS, Claire Deroche, Social Justice Committee, followed by reading and music. Organized by LI Alliance for Peaceful Alternatives; Congregation at Unitarian Universalist at Shelter Rock; Peace Action New York State and Willow--Women's Acapella Choir. Register here.
CALL TO ACTION: No funding for new nuclear weapons. No First Use. Sign on to the treaty on the Prohibition of Nuclear Weapons. Cut Military spending and Move the Money to Community needs.
Contact: Margaret Melkonian, longislandpeace@gmail.com or info@panys.org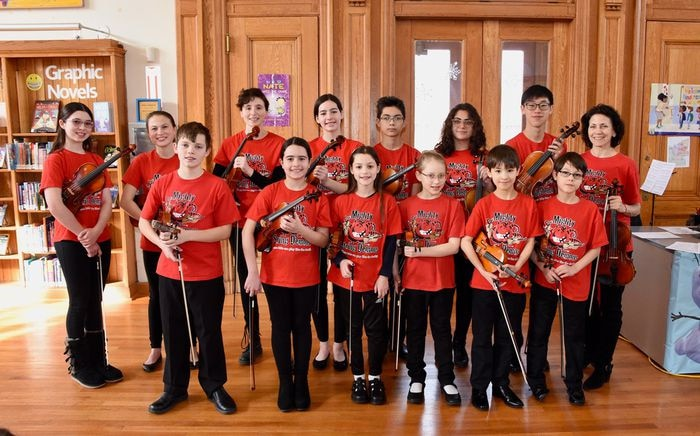 Date/Time: Saturday, August 7, 11AM-12:30PM (EST) The Mighty String Demons Commemorate Hiroshima/Nagasaki, Staten Island Children's Museum Grounds, 1000 Richmond Terrace, Staten Island, NY. The Mighty String Demons will use beautiful music, the story of Sadako, and origami paper cranes to commemorate the 76th anniversary of the atom bombing of Hiroshima and Nagasaki in the cause of peace and abolishing nuclear weapons forever. This program is a collaborative project of Peace Action of Staten Island, the Unitarian Church of Staten Island, and the Mighty String Demons.
Contact: Eileen Bardel, Peace Action of Staten Island, pasi.contact@gmail.com
URL: https://www.facebook.com/peaceactionstatenisland/
Reading of John Hersey's Hiroshima, August 6, Albany, NY
A reading of John Hersey's Hiroshima will take place on Friday, August 6, 2021 in Townsend Park (Henry Johnson Blvd and Central Avenue), in Albany, NY, starting at 11:00 AM. The event is free and open to the public, and those interested in reading can sign up when they arrive. Please bring chairs. This public reading, commemorating the atomic bombing of Japan, was started by the late Tom Nattell, an Albany poet and environmental activist, and has occurred every year since the late 1980s.
Organized by Upper Hudson Peace Action, Tom Paine Chapter of Veterans for Peace and the Poetry Motel Foundation
Contact: Dan Wilcox, dwlcx@earthlink.net
Abolish Nuclear Weapons – Silent Vigil by Peace Action Bay Ridge, Brooklyn, NY
Time/ Place: Saturday, August 7, 2021 from 1pm-2pm (ET) at John Paul Jones Park (4th Ave and Shore Rd, 1 block after 101st St)
In 2004, the World Council of Churches stated that complete termination of nuclear weapons is the best chance at global peace. World governments can abide by this proclamation by taking stronger actions against nuclear proliferation. Please join Peace Action Bay Ridge for a silent vigil under the banner, "ABOLISH NUCLEAR WEAPONS." Literature will be distributed.
Contact: Vicki McFayden, peaceactionbayridge@yahoo.com
URL: panys.org/BR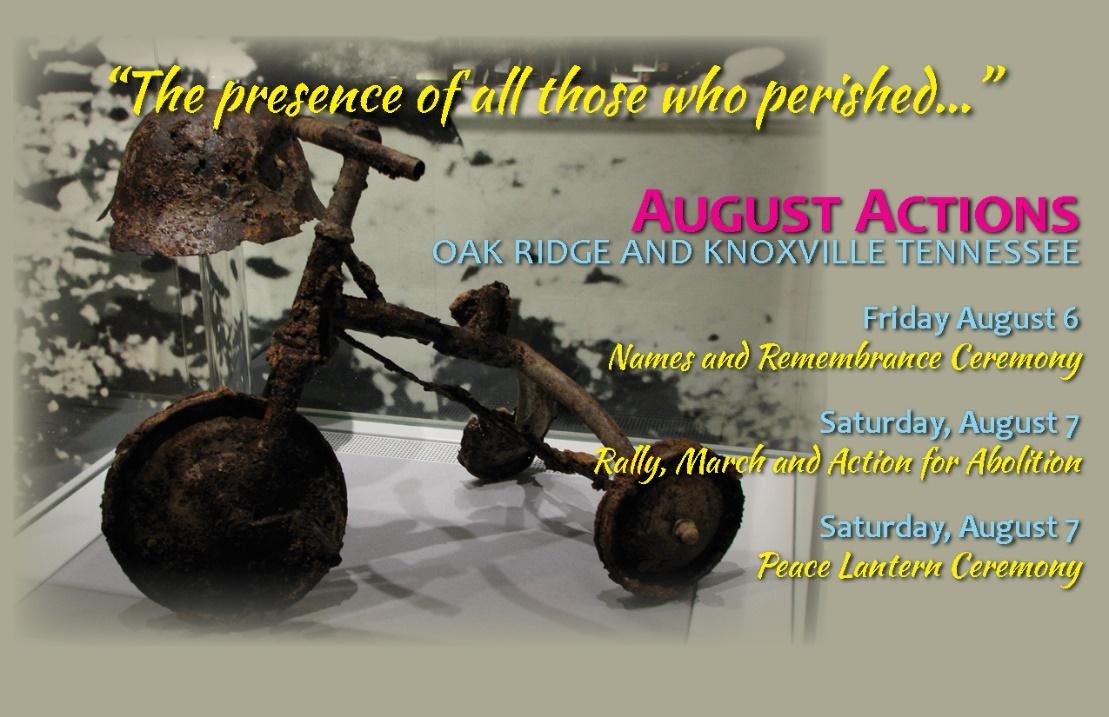 During the Names and Remembrance Ceremony (6-9 am, Aug.6), names of victims and first-hand survivor accounts are read publicly; a bell is tolled for each name; a peace crane is tied to a fence opposite the entrance to the Y-12 Nuclear Weapons Complex (where the Little Boy HEU was produced). During the Peace Lantern Ceremony (8-9:30pm, Aug. 7, Sequoia Peace Park), a Litany for Peace is read, traditional Japanese folk dancing is taught; a shadow puppet presentation of the bombing of Nagasaki, followed by the launching of peace lanterns in the Tennessee River. We will also have a rally for nuclear abolition, a march to the bomb plant and an action highlighting the ban treaty and the appeal of hibakusha on Saturday, August 7 during the day in Oak Ridge, Tennessee.
Contact: Ralph Hutchison, Oak Ridge Environmental Peace Alliance, orep@earthlink.net
URL: www.orepa.org
We would like to highlight the two faces of the nuclear industry and raise concerns as to whether nuclear energy is any answer to Climate, to global warming. We would like to highlight how neither nuclear weapons nor nuclear energy could exist without the other. The legacy they have left does not make either a good choice for sustainability. See Tskuru Fors speak On "the two faces of nuclear" at the Veterans For Peace Annual Conference, 2020.
Organizer: Peace Action Maine and WILPF-ME #NuclearBan
Contact: Martha Spiess, info@peaceactionme.org
URL: peaceactionme.org
International
International Fast to Commemorate Hiroshima-Nagasaki, August 6-9
Vigils, workshops, speeches and demonstrations in support of the International Fast are being planned currently in France, Germany, New Zealand, Togo, U.K. and U.S.A, on the 6th, 7th, 8th, and 9th August 2021. Call of the international fasters can be found: http://tridentploughshares.org/call-of-the-international-groups-of-fasters-2021/
In U.K., the fast will be held at Victoria Embankment Gardens, London, organized by Trident Ploughshares and London CND. An estimated 20 people will be taking part in the International Fast in the U.K. throughout the 4 days, liaising closely with the hundred+ fasters around the world. We will be supported and joined by hundreds of people taking part in associated actions: workshops, die-ins, vigils ad commemorative events. Other locations for the fast in the UK include: Castle Park, Bristol, BS1 3XB, (see https://www.facebook.com/xrpeacebristol/), Iona in Scotland, Barnstaple and Plymouth in Devon.
Contact: Marc Morgan, marcwmorgan@btinternet.com
URL: https://www.londoncnd.org/events